A List of Outstanding Tenterfield Restaurants and Pubs
Tenterfield shire has a population of just under 7,000, but it attracts thousands of tourists every year thanks to its vibrant history, iconic buildings, proximity to national parks and vineyards, boutique shopping, and, of course, its delightful pubs and restaurants. From traditional delights enjoyed across Australia to international cuisines such as Thai and Italian, you'll find it all in the beautiful, historic town of Tenterfield. We welcome you to enjoy the homemade dishes cooked up by our talented chef at the Commercial Boutique Hotel, but while you're in town, don't forget to check out these other respected establishments.
A Complete List of Tenterfield Pubs and Restaurants
Whether you just need a quick snack after a day of national park trekking or want to fill your stomach with some of the tastiest delights NSW has to offer, you'll find a treat for your taste buds at the following Tenterfield restaurants and pubs: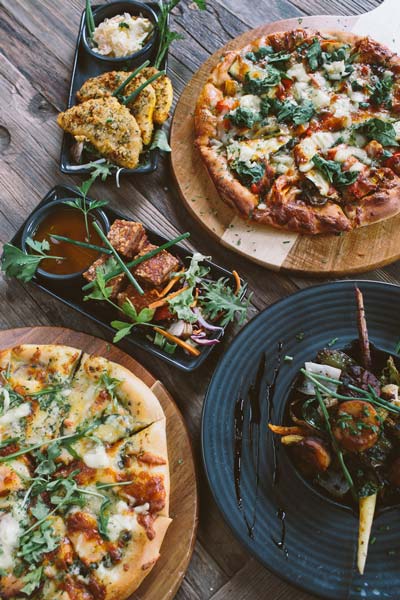 CBH (Commercial Boutique Hotel)
Family friendly restaurant and bar, and welcome dogs in all our outdoor alfresco and garden deck areas.
+61 2 6736 4870
Open daily from 11.30 am
288 Rouse St, Tenterfield 2372
---
---
The Maze Modern Dining
Fully licensed restaurant showcasing some of the nations best vineyards, along with local produce.
+61 2 6736 5778
Open Wednesday to Sunday between 11 am and 2 pm and 5.30pm and 8.30pm.
115 Cowper St, Tenterfield NSW 2372
---
---
Henry Parkes, Henry's on Rouse
Restaurant with a shaded courtyard garden and a bar, in addition to event space, BBQ facilities and free parking.
+61 2 6736 1066
144 Rouse St, Tenterfield NSW 2372
---
---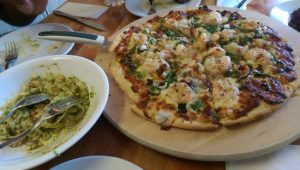 Tenterfield Gourmet Pizza
Shop-made bases, fresh every day, generous toppings with the best ingredients, yummy pastas, homemade deserts and great coffee
+61 2 6736 5500
Open daily from 12 pm to 2 pm and 5 pm to 8.30 pm
236 Rouse St, Tenterfield NSW 2372
---
---
Stannum House
AUTHENTIC ALL YOU CAN EAT BUFFET MENU FOR BREAKFAST, LUNCH AND DINNER. SERVE 10 FRESHLY COOKED HOT DISHES PLUS AN EXOTIC DESSERT LUNCH AND DINNER
+61 2 6736 5538
114 Rouse St, Tenterfield NSW 2372
---
Tenterfield Tavern
Address: 378 Rouse St, Tenterfield NSW 2372, Australia
Hours: Open daily from 10 am until late
Phone: +61 2 6736 2888
Pairin's Thai
Address: 242 Rouse St, Tenterfield NSW 2372, Australia
Hours: Thursday through Sunday – 11.30 am to 2 pm and 6 pm to 9 pm
Phone: 02 6736 4485
Coco Thai
Address: 261 Rouse St, Tenterfield NSW 2372, Australia
Phone: +61 2 6736 5925
Tenterfield Golf Club
Address: 169 Pelham Street, Tenterfield NSW 2372, Australia
Hours: Daily from 7 am to 2 am
Phone: +61 2 6736 1480
Greenview Restaurant
Address: 77 Molesworth St, Tenterfield NSW 2372, Australia
Phone: +61 2 6736 1023
Sing Wah Chinese
Address: 254 Rouse St, Tenterfield NSW 2372, Australia
Hours: Saturday to Monday open from 5 pm. Tuesday to Friday open from 12 pm
Phone: +61 2 6736 1160
Our Place
Address: 204 Rouse St, Tenterfield NSW 2372, Australia
Hours: Open daily from 8.30am to 5 pm
Phone: 0488 014 152
Telegraph Hotel
Address: 139 Manners St, Tenterfield NSW 2372, Australia
Phone: +61 2 6736 1015
The Royal Hotel
Address: 130 High St, Tenterfield NSW 2372, Australia
Phone: +61 2 6736 1833
The Bohemian Tearoom
Address: 137 Rouse St, Tenterfield NSW 2372, Australia
Hours: Monday to Thursday from 9.30am to 4 pm
Phone: +61 418 251 254
Spice & Cream
Address: 401 Rouse St, Tenterfield NSW 2372, Australia
Hours: Friday to Monday 8 am to 4 pm
Phone: +61 467 335 872
Willow Tree Café
Address: 274 Rouse St, Tenterfield NSW 2372, Australia
Phone: +61 2 6736 2135
Corner Life & Style
Address: 212-214 Rouse St, Tenterfield NSW 2372, Australia
Hours: Open Monday through Saturday
Phone: +61 2 6736 1812