Tenterfield Bavarian Beer and music Festival March 1-5th
We all love a good Beer Fest!!
Don't miss out on celebrating everything "Beer" at the 9th Biennial Bavarian Beer and Music Festival in Tenterfield March 1st till 5th 2017.
The German Bavarian Brass Band will be playing along  while will we all  merrily drink awesome German Beers  and eat great German Food- everything German really! Come and see this amazing Brass Band featuring 25 sensational musicians to keep us entertained all the way from Unter Allgau region of Bavaria Germany!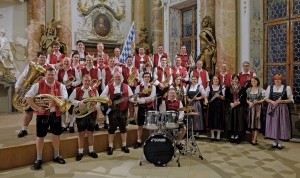 The weather is perfect here in Tenterfield so its the perfect time to visit us for the weekend. See you all in March!!
For more details check out the Tenterfield Tourism site :
www.tenterfieldtourism.com.au/events-details.php?eid=273